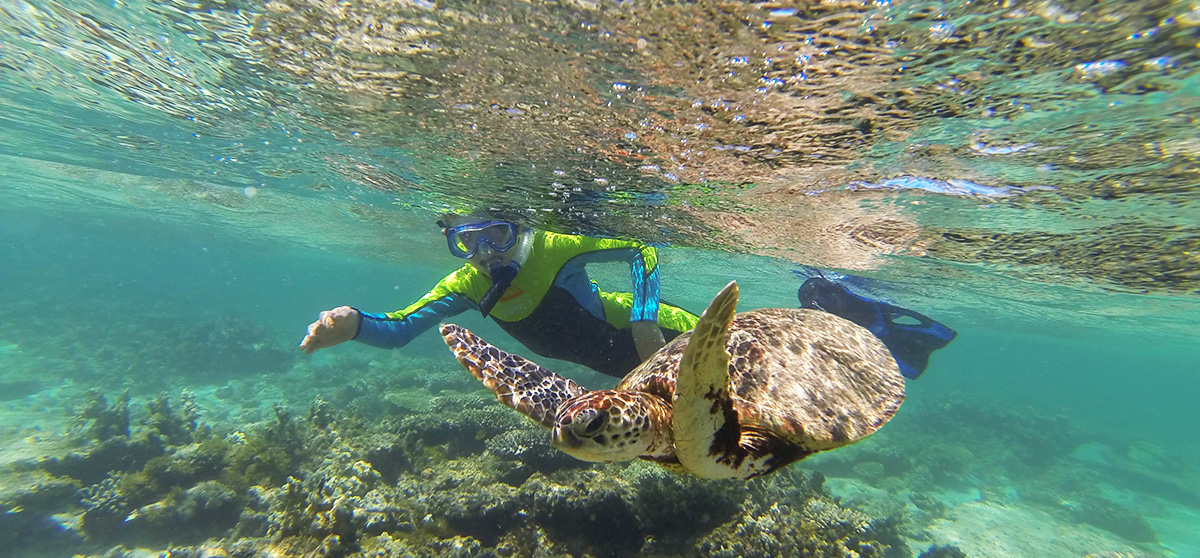 Activities
There are many great water activities you can do from a boat with you family from fishing, snorkelling, canoeing and kayaking which kids love.
FISHING
Watching a child's joy when they catch a fish is priceless; you can't help but smile at their enthusiasm and pride when they reel in a fish all by themselves. Fishing is fun, it's active, it's outdoors, it's challenging and more than anything, it's unpredictable.
Boat fishing is great for kids and if they are just starting out, they don't even need to cast their line, they can just drop them over the side of the boat and wait for bites. When it is calm, it is easy for them to feel a fish biting and boats can access fishing spots you can't reach from shore. A bit of burley goes a long way, as not only does it attract fish, the kids enjoy throwing it in the water and watching what follows the trail.
Trolling lures behind a boat can also be productive and kids can choose which lures to use and pick a rod that is 'theirs' or they can take turns in winding in a fish. It can get hectic, especially when there are multiple hook-ups or tangled lines but remember to be patient as kids are only learning and you don't want to turn a fun activity into a stressful one.
Lures and soft plastics are great for kids to hone their technique and keep busy casting and retrieving. In this video, even though our kids were aged just three and six years, they have fun catching flat head and small snapper in the Swan River on soft plastics
SNORKELING
Snorkelling is a great activity for children through to adults and I love being in the water with our kids and discovering the underwater world together. A simple rule on our boat is for an adult to enter the water first, check the visibility; current and conditions prior to children get in.
It is also safe practice to tie a rope off the back of the boat with a float attached or even a lifejacket so they have something to hold onto if they are nervous or while they are waiting to get in the boat. This can also give a good indication if there is surface current. Ensure you put up a blue and white dive flag, as it will indicate to other boats that there are people in the water and to keep clear.
Our kids are confident swimmers but I always put a flotation vest on them when they started snorkelling, it helps them float and makes it easy to see what's under the water without panicking about keeping afloat.
Austin started snorkelling in the ocean when he was four, after practicing in the bath and then the pool. But when our youngest arrived, he would cry when the two bigger boys went snorkelling and asked to go too. So at two-years, he would jump off the back of the boat in his little swim vest and goggles and he loved it. We always put some breadcrumbs in the water to attract fish so they don't have to swim far to see some action.
KAYAKING & CANOEING
There are a wide variety of great sit on top kayaks and canoes available ranging from large family-sized crafts to small manoeuvrable kayaks built especially for kids. The advantage of kayaks is they are affordable and it keeps people active, as they have to paddle. Canoes and kayaks are also vey portable so it's easy to put them on top of the car and use in water that may be shallow or inaccessible by larger boats.
They are a great way to explore our oceans, rivers and lakes and as they are very quiet, it provides a wonderful opportunity to experience nature at its very best.
It is important to keep lifejackets on children and if they are just learning, try to start in protected, shallow waters that are not susceptible to current and winds. If you are going on a longer trip, try to paddle into the wind or current, as it will make it a lot easier to get back to where you started when you get tired.